To:

President Biden, the Biden Administration, Members of Congress
Do everything you can to stop all loss of life NOW!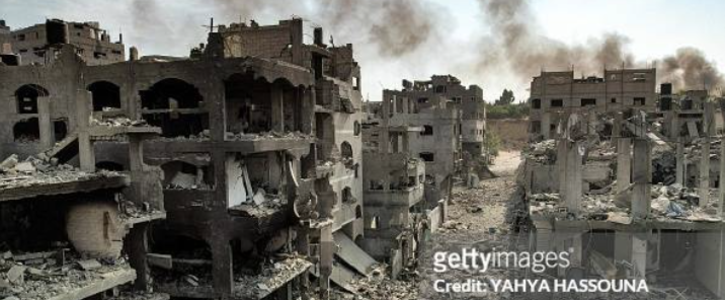 The recent violence against civilians by Hamas and the military response led by Israeli Prime Minister Netanyahu has already killed over 3,300 Palestinians and 1,400 Israelis, and wounded thousands more, with hundreds of people held hostage and hundreds more missing.
If you're heartbroken, you are not alone. We can hold space in our hearts to mourn these deaths, while also calling on U.S. policymakers to use their power to do everything they can to stop all further loss of innocent lives, no matter the identity.
Why is this important?
As the whole world grapples with the escalated violence in Israel and Palestine, the Israeli government has stopped all food, fuel, water, electricity, and humanitarian assistance from entering Gaza, which has already had devastating impacts on over 2 million people, half of whom are children.
The UN agency for Palestinian refugees just announced that "Gaza is running dry," and hospitals in Gaza reported that their backup generators would run out of fuel last night, cutting off life support and vital systems.
This action has exacerbated the existing humanitarian crisis caused by the Israeli government's air, land, and sea blockade, and will likely result in catastrophic loss of life if continued. Nearly half of Gaza is under the age of 16, and 65% under the age of 25, effectively meaning that Palestinian children are bearing the brunt of the Israeli government's collective punishment.
It's unacceptable, inhumane, unjust, collective punishment, and is also a violation of international law. It must end now.
President Biden and our leaders must publicly call for an immediate ceasefire and deescalation, demand the protection of all civilians including securing the release of hostages, and tell the Israeli government to turn on electricity in Gaza and to allow humanitarian aid for Palestinians to enter!
While the Biden administration is close to an aid agreement with Israeli government officials to allow humanitarian aid into Gaza and establish 'safe zones,' there is still no action or plan in place. The United Nations and aid organizations are sounding an alarm that conditions in Gaza are dire right now. There is no time to spare. A military response from Israel will not secure the safety of those currently hostage or trapped, some of whom are Americans, and instead punishes a generation of young Palestinians living in Gaza.
Netanyahu, facing mounting pressure and polling the lowest among Israeli voters, has led decades of policies that have resulted in no more peace or safety for Israelis. The Biden administration must call for a ceasefire and urge Netanyahu to do everything in his power to reunite hostages with their loved ones without putting more lives in danger.
Israelis and Palestinians must not be bargaining chips, and their lives must be protected through diplomacy and new solutions.
The Israeli government is preparing a massive ground invasion of Gaza as you read this, and they have already been targeting and bombing civilians in their attacks, which is an egregious violation of international law.
This comes as the Israeli government dropped tens of thousands of leaflets from the sky to issue an evacuation order to Gazans living in the northern Gaza Strip, telling 1.1 million Palestinian residents to evacuate south within 24 hours, which the UN said would be impossible without devastating humanitarian consequences. Then, despite naming which routes would be safe for evacuation, the Israeli government bombed Palestinians evacuating.
Humanity and millions human lives are at stake here. We must collectively act now to stop loss of life. United States leaders have the massive power to step in and stop it. And the time is NOW to come together and demand it end.
The people of Palestine and Israel deserve to live their lives without fear of violence and mass death.
Will you join in solidarity and sign the petition?