To:

Ozark City Councilmembers
Formally Request Ozark City Council to Censure Mayor Mark Blankenship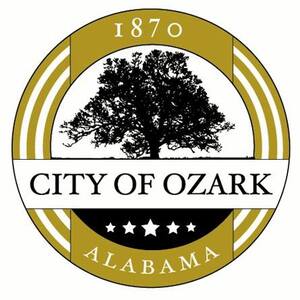 On August 25th, Mayor Mark Blankenship posted on his personal Facebook page a call to defund the Ozark-Dale County Public Library if the library did not comply with his request to move LGBTQ books from the Young Adult section of the library, a request that circumvented established library procedure. Following the release of the mayor's text messages, legally obtained via a Freedom of Information Act Request, in which he threatened library personnel and Board and lied about the extent to which the Ozark City Council was aware and supportive of his plans, Mr. Blankenship began harassing and personally attacking private citizens over Facebook and blocking certain citizens that disagreed with him from viewing or commenting on his personal page, in violation of their First Amendment rights to engage in a public forum.

The responsibility to censure Mr. Blankenship lies solely with the Ozark City Council. Mayor Blankenship has acted with malice and forethought when he lied to and verbally assaulted Ozark citizens in the following three acts of unstatesmanlike behavior:

1. Repeatedly with apparent forethought and with no reconciliation, lied to library staff about the Council's awareness and support for his plan to defund the library.

2. Repeatedly with apparent forethought and with no reconciliation, made personal attacks against private citizens who criticized his policies and behavior, which include threats, insults, harassing public Facebook posts, and blocking citizens on social media in violation of their First Amendment right to engage in public forum.

3. Malfeasance in his willful ignorance of the status and compulsory availability of public officials and their communications as a matter of public record.

We the People, Dale County, ask that the Ozark City Council formally censure Mr. Blankenship for his unstatesmanlike behavior. Upon being inaugurated as mayor, Mr. Blankenship swore an oath to support the Constitution of the United States of American and the Constitution of Alabama. We, as citizens of Ozark, expect him to honor that oath.
Why is this important?
Citizens have a right to have discourse with their representatives and to agree or disagree with those officials without fear of retaliation in any form. Citizens also expect public officials to conduct themselves in a professional manner at all times and they expect their public officials to work on the behalf of the citizenry in a manner consistent with the United States Constitution. Mr. Blankenship has failed to be truthful to the citizens he represents and has failed to allow them an open public forum in which to address their thoughts, ideas, and grievances.