To:

Citizens of Santa Clarita
SANTA CLARITA CITY NO KILL ANIMAL SHELTER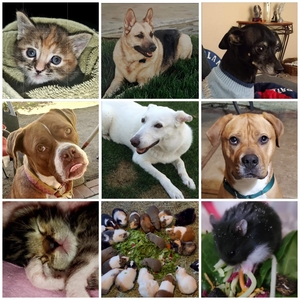 We desperately need a no-kill animal shelter in our City. You can help make this happen. Sign this petition to encourage Santa Clarita Council Members to build an animal shelter, right here within the City of Santa Clarita.
Santa Clarita has over 211,000 residents, but we do not have a City animal shelter. There is only one LA County animal shelter in our area, and it is in Castaic. It is small, with only one row of dog kennels. People are regularly asked by the shelter to house found animals. Also, County shelters are currently sheltering no adult stray or feral cats.
Sadly, the average euthanasia rate for all seven LA County Animal Care Centers so far this fiscal year is 26%. Tragically, the euthanasia rate for Castaic Animal Care Center is 31%. The Castaic shelter has euthanatized more animals this year than the other County shelters in Downey, Carson, Baldwin Park, Lancaster, Agoura and Pamdale.
Within the City of Santa Clarita there are many soccer fields, baseball and softball fields, community centers, auditoriums, hiking trails, and recreation centers. We have a new large, beautiful senior center, a new Downtown Newhall theater and parking structure, and a new City-owned ice skating rink but there is no city animal shelter.
It only takes a minute for you to help save and protect our local homeless animals. Please share this petition with your email and social media contacts, to help get the word out that we need a City shelter.
Together we can make a difference in the lives of pets in need in Santa Clarita. Thank you for signing and sharing this petition today!
Why is this important?
We need to protect our vulnerable animal population.