To:

Reach Board of Directors
Save the Reach Institute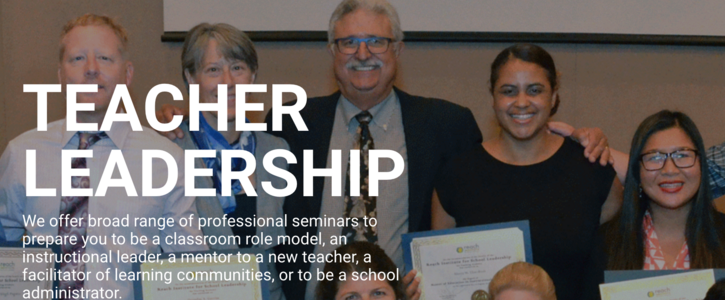 We demand a stop to the dismantling of the Reach Institute Instructional Leadership and Masters (ILA/MA) program. We demand the removal of Mallory Dwinal-Palisch from the leadership of the organization and the reinstatement of the ILA/MA faculty. Finally, we demand answers to our repeated concerns that, to date, have been met with deafening silence.
Why is this important?
Since 2006, the Reach Institute has sought to specifically address the "need for better, more job-embedded, and more authentic forms of new teacher and leader development". And in the last 14 years, the organization has transformed the face of our education system, its leaders and its teachers. You can find a Reach alumni almost everywhere.
On September 17th the Reach Institute's board of directors voted in a new Chief Executive Officer, Mallory Dwinal-Palisch, of Oxford Day Academy in East Palo Alto. The next day, on Friday the 18th, The Reach Institute received a terrible blow to its leadership when its two longest serving faculty, including one of its founders, were terminated due to "challenging economic realities", according to a September 19th email Dwinal-Palisch sent to current students of the administrator's credential and masters' degree program, the Instructional Leadership Academy (ILA).
This is why dozens of Bay area leaders have rallied against the abrupt removal of our esteemed and beloved leadership, founder and former superintendent Dennis Chacanos and Dr. Victoria Folks. Dennis, Victoria as well as Jessica Evans who subsequently resigned, were the very soul of the program. We are outraged by the manner in which esteemed and respected faculty were treated. We are equally outraged by the lack of accountability to current students and partners. And are deeply saddened by the prospect that the Reach Institute we know and love will no longer serve this community. It would be an acute loss for the educators and ultimately the students and families we serve.
Finally, through our interactions and research, we have found many reasons to question the motives of current Reach "president" Mallory Dwinal-Palisch. We have every reason to believe she has no accountability to the Bay Area community nor intention to carry on the Reach Institute's mission and vision.