To:

Department of Labor Secretary Walsh
Temperatures are soaring & another farm worker died.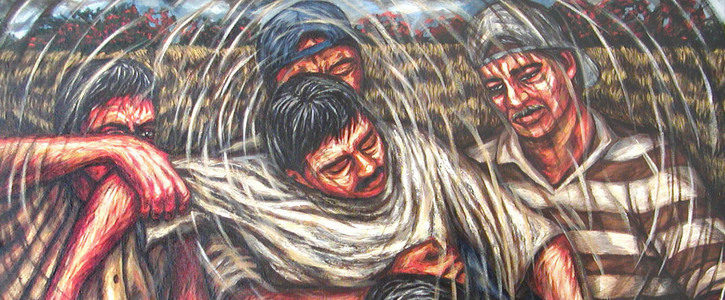 Two farm workers have already died of heat-related causes this summer and the heat is not letting up. Despite the increasing heat, some employers still don't take necessary precautions to protect their workforce. The risk this poses for outdoor and indoor workers who lack climate-controlled spaces is just too severe to not take immediate action.
Farm workers are as much as 35 times more likely to die from heat than any other civilian occupation. Construction workers are 13 times more likely. Without emergency federal heat standards, farm workers, as well as workers in the building trades, warehouses, and steel mills, are vulnerable to heat illness and death. Additionally, lack of immigration status keeps many undocumented workers from speaking up when working conditions put their lives in danger.
The Department of Labor's Occupational Safety and Health Administration (OSHA) must immediately develop and adopt emergency federal heat standards to protect workers. These regulations are needed to avoid seeing more needless heat-related deaths in 2021.
Why is this important?
On Thursday, July 29, 69-year-old Florencio Gueta Vargas, a Washington State farm worker, collapsed and died while working in the hops fields of Yakima County. He was found slumped beside his tractor when he did not show up at the end of his 2:30 shift.
The average hourly temperature was reported as 100.8° at 2 pm on the day he died. For decades, Florencio went to work in all conditions. This time he did not come home. Florencio leaves behind a wife and 6 children who are filled with questions, grief and anger.
Heat death is entirely preventable. Farm workers are as much as 35 times more likely to die from heat than any other civilian occupation. Currently, the Department of Labor has included rulemaking on heat illness prevention in outdoor and indoor settings in its Spring 2021 regulatory agenda, but permanent regulations take time.
Workers' lives are in danger now. They don't have time to wait. Florencio is the 2nd farm worker to die of heat-related causes in the Pacific NorthWest in the last month. Record high temperatures are being seen across the country. The Department of Labor must institute immediate emergency heat regulations to protect the hard working people who put food on our tables, as well as outdoor and indoor workers in the building trades, warehouses, steel mills, and others whose lives are threatened by extreme heat.
How it will be delivered