To:

President Biden
Ban Assault Weapons Now! Demand an Executive Order while the Senate dawdles.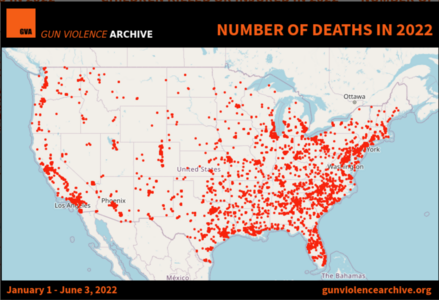 We need decisive leadership to end gun violence. Please start by signing an Executive Order renewing the Federal Assault Weapons Ban and increasing gun regulation. We need you to make a bold move to show the Legislative Branch that you mean business. We cannot wait on them any longer. Gun violence will not end without showing the NRA and all of the politicians who they control that we will not tolerate the sale of these military grade guns to our civilians. New Zealand did it, so can we. Please act now before more lives are lost.
Why is this important?
According to the GVA, the Gun Violence Archive, there have been 213 mass shootings in 2022 thus far. In 2021 there were 692, and in 2020: 610. The US gun industry is making record profits while there are record numbers of mass shootings every year. Their sales of these assault weapons is literally supporting domestic terrorism. Blood is on their hands and they must be stopped and held accountable. Our country is living with the terror of gun violence daily; the gun manufacturers have been better protected than our children! This must stop now.