To:

The United States House of Representatives and The United States Senate
Pass a clean Dream Act now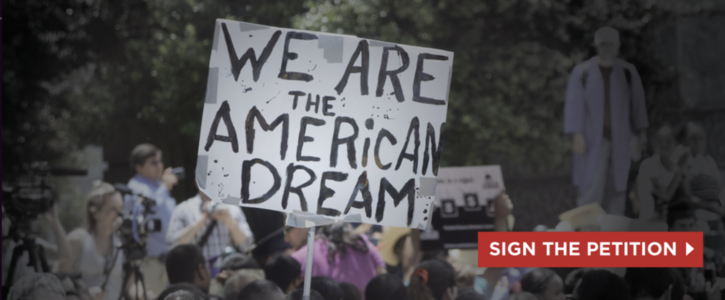 Congress must deliver permanent protections, such as citizenship, to DACA recipients and immigrant youth who face the threat of deportation.
Why is this important?
This week, the Fifth Circuit Court of Appeals released a ruling on Texas v United States that the Deferred Action for Childhood Arrival (DACA) program is unlawful, sending the fate of the program back to Judge Hanen in the U.S. District Court in the Southern District of Texas to further decide. DACA is an administrative relief program that temporarily protects eligible immigrant youth from deportation and grants them work permits. While DACA renewals remain open for now, Judge Hanen has ruled against DACA before, and a negative ruling would devastate millions of people, including DACA recipients, immigrant youth, our communities, and our country.
DACA was won through the organizing of thousands of young people of color, who have remained resilient despite incessant anti-immigrant attacks. This fight is far from over – we need to step up to have their backs against anti-immigrant, Republican-appointed judges by demanding permanent protection for all Dreamers and immigrant youth.
But speaking out is not enough. Congress must act to provide permanent protection, such as citizenship, before it's too late.
DACA is right and legal and has helped hundreds of thousands of young people finish school, apply for work permits, and be protected from detention and deportation. The Republicans in congress have attacked DACA since its inception, and this conservative court decision affirms just how relentless Republicans are.
Deportations rip families and our communities apart, and Congress has the power to protect our immigrant communities immediately by delivering permanent protections, like citizenship. Inaction or opposition from members of Congress is unacceptable and will be viewed as support for keeping our immigrant communities vulnerable.
Add your name to this petition demanding that Congress take action immediately to protect hundreds of thousands of immigrant youth from detention and deportation!