To:

Mark Billings, CEO, Presbyterian Hospital
Presbyterian Hospital in Charlotte, NC: stop discrimination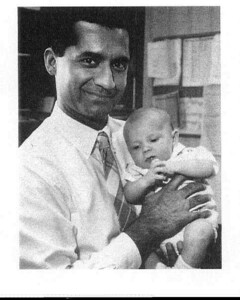 Give Dr. Ron Virmani a fair and impartial external peer review. If the reviewers find his patient charts meeting the standard of care, then rehabilitate and compensate him for 16 years of suffering.
Why is this important?
Hospitals have a responsibility to the public to make sure that doctors are practicing good medicine, through the process of fair and unbiased peer review. However, Presbyterian Hospital in Charlotte abused this process to discriminate against Dr. Ron Virmani, who is a U.S. citizen, because he was born in India. On September 1, 1995, they kicked him out of the hospital after a very secretive sham internal peer review, labeling 24 of his patient charts "problematic". An expert of North Carolina Medical Board stated that Dr. Virmani met the standard of care. Dr. Virmani lost his ob-gyn career and his professional standing. He and his family suffered tremendously for 16 long years and still continue to suffer.