To:

Girl Scouts Convention committee
Protect LGBTQ+ Girl Scouts at 2023 National Convention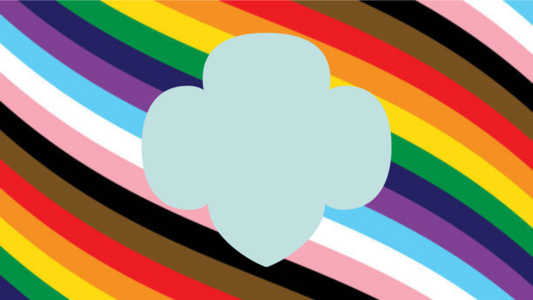 Florida is an unsafe place for LGBTQ+ people and bringing thousands of Girl Scouts for the National Convention and Phenom puts us in danger and supports the Floridian economy, showing that there aren't consequences for implementing anti-LGBTQ+ and racist policies.
Girl Scouts must move the 2023 convention and Phenom out of Florida in order to prioritize the needs and safety of queer and trans Girl Scouts. Girl Scouts must move the 2023 National Convention and Phenom out of Florida.
Why is this important?
I am Ember–a National Delegate from Northern California. I am also a queer person. I am concerned about the National Convention taking place in Florida, due to the recent rise in homophobic, transphobic, and racist legislation occurring Florida.
Girl Scouts has been working to be a more inclusive organization, and this is very contrary to that ideal–bringing Girl Scouts of all identities to a place that doesn't embody that value and is an unsafe environment. When a state passes bigoted policies, it empowers people with those beliefs to act on their beliefs, which endangers Girl Scouts going to Florida. Bringing people–especially en masse– supports the Floridian economy and tells them that their policies and actions are acceptable and that there are not consequences. Girl Scouts' event going to Florida shows immediate disregard for queer and trans members' safety, needs, rights, and humanity.
In order to amend this, I believe Girl Scouts must move the 2023 National Convention and Phenom out of Florida. Girl Scouts must take action (not just in words) to protect queer and trans attendees through, but not limited to: transportation from airports to the sites for safety, LGBTQ+ safe break rooms, and gender inclusive bathrooms at hotels and other centers.
Girl Scouts can do better; Girl Scouts must do better. Girl Scouts prides itself on being a youth oriented and led inclusive organization, and listening to and acting for the needs of their membership on this issue is crucial to demonstrate this.