To:

Santa Cruz City Council, Scotts Valley City Council, Capitola City Council, Watsonville City Council, and Board of Supervisors,
Re-imagining Public Safety: Establish an Alternative Emergency Response Program in Santa Cruz County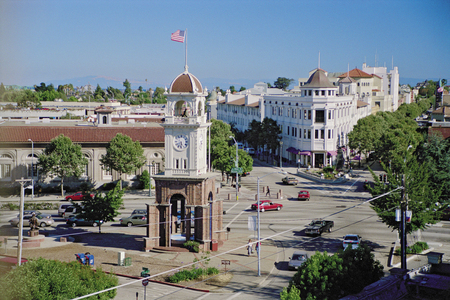 We, the undersigned, are requesting a 24/7 alternative emergency response program be established countywide in Santa Cruz. This program will consist of mobile crisis response vans staffed by a medical professional and a crisis counselor, dispatched through 911, modeled after the Crisis Assistance Helping Out On The Streets (CAHOOTS) program operating in Springfield and Eugene, Oregon. Established in 1989 in Eugene, Oregon, CAHOOTS serves as a community-based public safety system providing first response to nonviolent crises.
CAHOOTS mobilizes two-person teams--a medic (a nurse, paramedic, or EMT) and a crisis counselor trained and experienced in the mental health field--to respond to non-violent mental health and social service-related crisis calls, including those related to houselessness, substance abuse, suicide prevention, and interpersonal conflicts. CAHOOTS teams are unarmed and provide services such as crisis de-escalation, medical evaluation and non-emergency treatment, conflict mediation, welfare checks, and transportation to other services, all at no cost to clients. CAHOOTS has also partnered with a local food bank to serve as a mobile pantry.
Last year, CAHOOTS diverted about 20% of calls that would otherwise have been handled by police or emergency medical services on only 2% of the police budget, saving the city of Eugene approximately $8.5 million in public safety spending and $14 million in emergency room and ambulance costs.
Why is this important?
"The city has defaulted the handling of almost all social ills in the city to the police department, especially those dealing with the homeless population. Through the focus groups conducted with the department's supervisors and line-level personnel, it was obvious there is a high level of frustration among all employees regarding the responsibilities of dealing with the homelessness issue." -Santa Cruz Police Department Operations Analysis 2018 Report
Many of the calls police currently respond to here in Santa Cruz could be better handled by a program like CAHOOTS. In the city of Santa Cruz, 21.9% of calls to the Santa Cruz Police Department (SCPD) in 2017 were classified as welfare checks, which programs like CAHOOTS are specifically designed to handle. (Less than 16% of calls to SCPD were classified as crime-related.) For the Santa Cruz Sheriff's Office (SCSO), 43-56% of calls each month in 2020 have been welfare checks.
The annual Santa Cruz Police Department budget is $30 million. SCPD responds to 100,000 calls a year, at an average cost of about $300 per response--over 3 times the cost of mobile crisis units. The cost per response from the Santa Cruz County Sheriff's Office appears to be much higher; SCSO's budget for "police protection" is over $45 million, and according to the office's published crime statistics, they handled 17,199 calls last year (an average of over $2600 per response). By contrast, in 2019, CAHOOTS responded to more than 24,000 calls on a budget of $2 million (an average of $83 per response).
"I recently spoke with a sergeant about defunding. He said, 'If someone could take the homeless issues entirely from us and stop us from responding to mental health calls—please, take the money!' The sad reality is that no one else has stepped up as the first responder to these issues." -SCPD Chief Mills' blog, 6/16/20
The 2020 Grand Jury Report on Homelessness recommended establishing a program in Santa Cruz County modeled after the CAHOOTS program and "would be beneficial to those receiving its services, as well as the County's law enforcement and medical personnel. The BOS should work with City and the County law enforcement agencies to identify funding in their budgets, and launch a program similar to CAHOOTS to reduce the overall costs of homelessness to the County."
We call on elected officials to heed the Grand Jury's recommendation and establish a CAHOOTS-type crisis response service here in Santa Cruz County. A program like this would better serve our county's needs, while saving public money by diverting calls from police and emergency medical services.
Email [email protected] to get involved or for more info!
Sources:
https://whitebirdclinic.org/wp-content/uploads/2020/07/CAHOOTS-Media.pdf (pages 1,2, & 5)
https://www.cityofsantacruz.com/home/showdocument?id=70001 (page 2 & 120)
https://santacruzsheriff.org/about-us/crime-stats
https://chiefmills.com/2020/06/16/de-fund-the-police/
http://www.co.santa-cruz.ca.us/Portals/0/County/GrandJury/GJ2020_final/MicroHomes_Report.pdf (page 23)