To:

Governor Newsom and the California Legislature
Restore Per-Pupil Funding for ALL Kids in ALL Growing Public Schools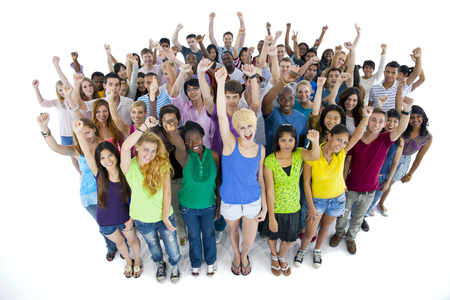 We hereby submit this petition to express our united opposition to capping student enrollment on all growing public schools and consequently denying parents and students their fundamental right to public school choice. We previously opposed the exclusion of the longstanding state per pupil funding policy in SB 98 for growing public schools whose ADA is being capped at February 29, 2020 levels for the entire 20-21 school year. We view this policy as an unwarranted injustice to the people of California.
We therefore now call on Governor Newsom and the Legislature to honor and uphold the longstanding state policy that education funding follows the student for the 20-21 school year, and to immediately correct this aforementioned injustice in the 2020 Budget Act that will cause punitive financial and operational harm to hundreds of California's growing public schools and that will unfairly displace potentially hundreds of thousands of California students who will be unable to enroll in the public school of their choice in the 20-21 school year during the current COVID-19 crisis. To this end, we quote Governor Newsom's final paragraph in his SB 98 signing message as follows:
"While maintain school funding at current levels allows for stability in the public education system, it does not take into account schools that had planned expansions. By not funding those expansions, families enrolled in those schools may be displaced, with impacts exacerbated by the uncertainties caused by COVID-19. I urge members of the Legislature to pursue targeted solutions to these potential disruptions, and will work with you in the coming weeks to enact them."
We appreciate Governor Newsom recognizing the problem in this SB 98 signing message directive. Governor Newsom and California State Legislators: we respectfully request that you please take immediate action to solve this problem by restoring California's per pupil funding policy for ALL growing District and Charter public schools prior to the beginning of the 20-21 school year and thereby support full funding for ALL public school students in California.
Why is this important?
I am the Founder and Director of the APLUS+ Personalized Learning Network Association and a longstanding advocate of parent and student public school choice and the Personalized Learning education model. In my 20 years of advocating on behalf of parent and student public school choice and Personalized Learning, this abrupt 11th hour change in state funding policy in the 2020 Budget Act is unprecedented, and tragically undermines the ability of parents and students to choose a new or different public school that may be a better choice to meet their educational needs in these challenging times. In addition, many prospective teachers and staff members who are seeking jobs in growing public schools are in limbo until this issue is resolved.
Particularly during this challenging COVID-19 crisis, tens of thousands of parents and students are seeking a public school that is in the best position to serve their educational needs through flexible learning programs that may involve multiple learning choices and settings. Both District public schools and public charter schools are growing in order to serve the needs of their respective communities. To deny parents and students their right to choose a new or different public school that will not receive state funding for their attendance during the COVID-19 crisis in the 20-21 school year is extremely misguided public policy.
Our request to the Governor and Legislature is to immediately restore prior to the start of the 20-21 school year the longstanding state policy that education funding follows the student, thus guaranteeing Per Pupil Funding to ALL Growing District and Charter Public Schools to reaffirm California's support for both parent and student public school choice and equitable funding for ALL students in the 20-21 school year and beyond!