To:

Rupert Murdoch and FOX News
Fire Tucker Carlson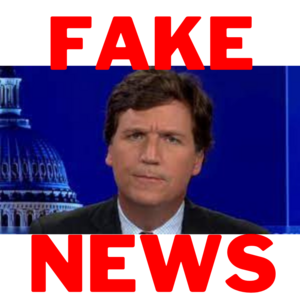 Why is this important?
Tucker Carlson has built his career on his fear-mongering, racist and conservative views. Republicans in Congress and in the media have used "great replacement theory"—an extremist ideology which asserts that white people are being driven out and replaced by non-white people in Western societies.
On Saturday, May 14, a white supremacist gunman opened fire at a supermarket in Buffalo, New York, murdering ten people and injuring three others others—11 of the 13 people shot were Black. The gunman shared the same logic that Carlson does: that non-white people are an inherent threat to white people.
And it's not new from him either. Only three days after the a white supremacist mass shooter in El Paso killed 22 people, Tucker Carlson went primetime on Fox News and declared that white supremacy is a hoax.
Conservatives can defend him all they want, but we can see the truth. We can't let Tucker have a platform built on misinformation and disinformation that is getting people murdered. Tucker Carlson and his defenders are complicit in giving voice to these white supremacist and racist ideals.
Tucker needs to be taken off the air, and his advertisers need to stop funding hate.
Especially now that he is purposefully misinforming Fox News viewers about the rise of white supremacy and relying on xenophobic ideals that will only result in more assault and aggression from white nationalists across the country. I have family members who are Fox News viewers and they are constantly being misinformed. It ends now.