To:

Atlanta Police Department
Bring Officer Stephenson Camille to Justice!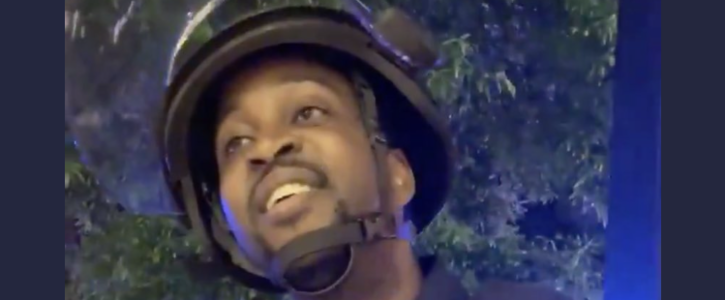 Officer Stephenson Camille should be held accountable for his recent harassment and attempted arrest of an innocent, unnamed young African-American man who was peacefully entering his own apartment a couple of nights ago. In recent years, Camille has also harassed and violently arrested police brutality victims Rickey Williams (2017) and Caroline Croland (2019), and without reason. Camille is obviously unqualified to properly do his job of protecting the Atlanta community, and instead abuses his power to harm and intimidate citizens. For his crimes against the community, Stephenson Camille should be fired from the Atlanta Police Department, arrested, charged (with harassment, unlawful arrest, and assault), and imprisoned.
APD HAS BEEN TAKING DOWN EVERY PETITION AGAINST THIS MAN THAT HAS RECEIVED A SIGNIFICANT NUMBER OF SIGNATURES, FURTHER SHOWING THEIR INSENSITIVITY AND IMMORALITY. WE WILL NOT BE UNCONSTITUTIONALLY SILENCED. REMEMBER, YOUR IMPACT CAN GO WAY FURTHER THAN A PETITION. APPLY PRESSURE BEYOND THIS.
CALL ATLANTA PD'S NONEMERGENCY LINE AND MAKE COMPLAINTS, ASKING FOR CAMILLE TO BE FIRED AND BROUGHT TO JUSTICE FOR HIS CRIMES AGAINST THE COMMUNITY. YOU CAN ALSO MAKE COMPLAINTS ONLINE ON THEIR WEBSITE. IF YOU KNOW ANY USEFUL INFORMATION, PLEASE CONTACT ME.
Why is this important?
Due to the unfortunate death of George Floyd and other innocent victims of police brutality, the masses are finally opening their eyes to the criminal and abusive ways of the police force, and Stephenson Camille is apart of this issue. Removing oppressive and violent individuals, such as Camille, is necessary to help reform our law enforcement across the country and achieve justice for those who have fallen victim to sick individuals such as Camille.