To:

Albany County District Attorney David Soares
Drop the Charges Against Jordan Young!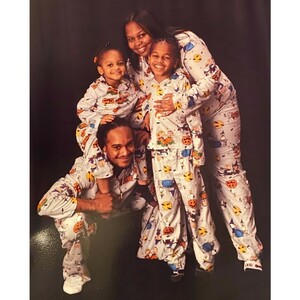 As community members, criminal justice organizations, advocates and allies, we write to stand with Jordan Young, a Black Albany native who was shot and nearly killed by an Albany police officer while in the throes of a mental health crisis. We express our profound dismay in the Albany County District Attorney's unconscionable decision to pursue charges against Jordan, for whom a prison sentence will almost certainly be deadly.

On January 24, 2022, Jordan was walking his dog when he was unjustifiably approached and stopped by two Albany police officers and thereafter shot multiple times in the torso by a member of the Albany Police Department. As a result of the events on January 24, Jordan stands charged with Menacing a Police Officer and Attempted Aggravated Assault upon a Police Officer, which carries a mandatory term of imprisonment.

Due to the extent of his injuries from the shooting, Jordan was treated in Albany Medical Center's Intensive Care Unit for almost a month, and was not released from the hospital until April 2022. He has endured multiple surgeries, spent weeks on ventilators, and experienced the loss of crucial organ functioning that will likely be permanent and life-altering. Even today, nearly nine months after being shot, Jordan's medical condition remains dire; he is currently re-hospitalized indefinitely for issues attributed to the shooting.

In the aftermath of this traumatic event, Jordan has continued to face unnecessary emotional stress on top of his existing mental health challenges. He was arraigned from his hospital bed, only able to speak through a tracheostomy valve in his neck; initially remanded without bail; restrained to his hospital bed by shackles; prohibited from having private consultations with his attorney; and restricted to having visitation in the hospital for a mere two hours a day with only his wife and no other family members. The District Attorney's office has also refused to explore alternatives to incarceration, which could be achieved through a plea bargaining process. While not an exhaustive list, these injustices demonstrate some of the suffering that Jordan has already endured.
Considering the circumstances of Jordan's case, the charges against him cannot be allowed to stand. The pain and anguish that Jordan has experienced is fueled by a law enforcement culture that routinely dehumanizes those with mental illness.
We, the undersigned, join in solidarity with Jordan, his loved ones, and the countless other people suffering from mental illness who are needlessly harmed or killed by law enforcement. We call for community-based alternatives centered on the diverse needs of people with mental health issues and people of color, instead of dehumanizing them.
Above all, we stand with the Young family and call on the Albany County District Attorney to drop these disgraceful charges. We join their demand for justice for Jordan.
Why is this important?
A prison sentence for Jordan is a death sentence.