To:

Aqua Illinois President David C. Carter, Gov. J.B. Pritzker, House Speaker Emanuel Chris Welch, State Rep Anthony DeLuca, State Senator Patrick Joyce, Congresswoman Robin Kelly, Senator Richard Durbin
Every Drop Counts: Demand Action to Clean Up the Lead-Laced Water of University Park, IL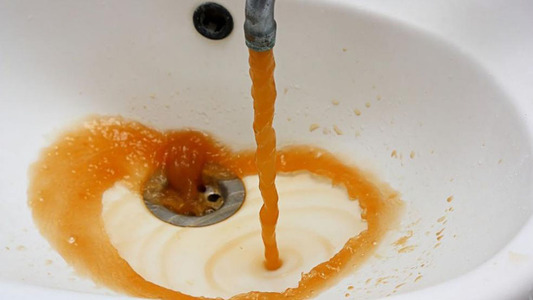 Since June 2019, the village of University Park has found itself plagued with elevated lead levels in the pipes supplying over 7,000 of residents with water. This is a moral sin and quite frankly unacceptable. Action is demanded at local and national levels to provide the funds necessary and needed for long-term infrastructural redevelopment to ensure that lead no longer comes into the homes of the fine people of University Park.
Every county in Illinois has at least one community that is affected by elevated lead levels in their water. No amount of lead is safe to consume, yet for the past four years University Park has seen high levels of lead that far exceed even what the Illinois Environmental Protection Agency allows. Yes, just 40 miles south of the nation's 3rd largest city, the people of University Park, many of whom are Black and Latinx are suffering and have suffered with poisoned pipes that have affected their health and mental well-being. The environmental injustice that the beloved people of the University Park community have suffered must be acknowledged and this wrong must finally be made right.
No longer can they bear the burden of wondering if the water they are consuming is safe. No longer can they continue to question whether their lives truly matter to corporate powers that be who have demonstrated that they care more about profits rather than the people's pain. No longer can they tolerate living in a community where the future of their children's health hangs in the balance. No longer can the residents of University Park live in fear which is why we are demanding action. We need the help of elected officials both locally and nationally to ensure University Park, Illinois gets the funding it deserves and can finally wake up from this nearly 4-year nightmare.
Why is this important?
Imagine having to boil your water every night to bathe or brush your teeth. Imagine not being able to grab a cool glass of water on a hot sunny day. Imagine having to worry daily about the long-term health effects of drinking lead-laced water. If you have never had to imagine any of these scenarios, consider yourself fortunate. Unfortunately the residents of University Park, IL have not been so fortunate which is why your voice is needed. Access to clean water is more than a necessity, it is a right and no person or community deserves to be denied this right. Help fight this environmental injustice!