To:

OPUC Texas , Governor Greg Abbot
Help stand against Entergy's price gouging and monopoly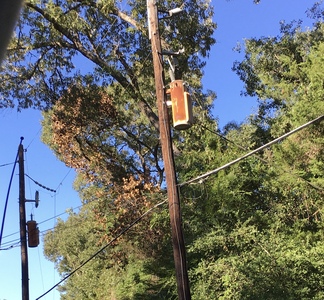 The Entergy monopoly goes far beyond just any a normal power outage due to a storm or hurricane.
Should customers have the RIGHT to choose their electricity provider?
YES.
Does your neighboring house have uninterrupted electricity meanwhile yours has been completely out for hours on end in this heat we got here in Texas or how about last year during the freeze? They sure gave everyone a rough time.
Entergy is a MONOPOLY. They don't have to worry about your power being on, much less your rates. Because they're the only ones available. Not only do they overcharge but they tack on this crazy outrageous fuel charge when all the meanwhile they don't update their transformers. I have pictures they are old rusty and about to blow. I was afraid to ride to the store when I saw a pole leaning against a line. I have to choose between my medication, doctors appointment, and their outrageous bills constantly coming in. People are tired and fed up. We want the right to choose. We want them to treat us fairly. We want them to stop overcharging. Thank you for your time.
Why is this important?
This isn't only affecting me but people all over dealing with this. People are being taken advantage of and peoples health can be affected. This is not right that companies like this can take over, overcharge, give you a disconnect notice no sooner you get your bill, and you have zero right to choose. I even know someone who has been gone not using their power in a couple of months but yet still over a two hundred dollar bill! They been overcharging me and other people! When they do their off with the power they don't care if you have a medical issue. This has gotten beyond out of hand.