To:

Department of Justice
Justice For Mika Westwolf #MikaMatters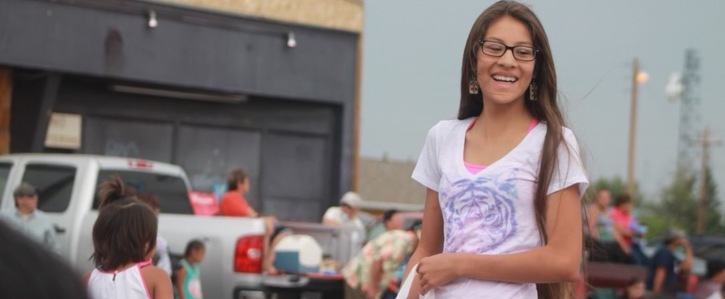 Mika Josephine Westwolf, a 22-year-old Native American woman living in Montana, was killed on March 31 as she was walking home along Highway 93.
The circumstances surrounding her death are tragic and mysterious—the key suspect has ties to the white supremacist Aryan Nations, the Montana Highway Patrol is refusing to release body camera and dash camera footage, and the family and I are not aware of any investigative requests for nearby businesses to provide surveillance videos.
Mika's family is understandably frustrated with the lack of transparency from local authorities, and they are demanding justice for Mika.
The Department of Justice needs to intervene because local authorities are being uncooperative and frustratingly slow.
Why is this important?
Tragically, there is a pattern of abuse and killings of Indigenous women and a lack of accountability on the part of those in power to fully investigate, bring justice to families, and take the steps necessary to stop the violence. More concerted, proactive efforts are needed around the investigation into Mika's killing and the threats to Indigenous women overall.
We need answers about the many inconsistencies in the investigation, and we need transparency because the Montana Highway Patrol and other local authorities seem unwilling to work with Mika's family and the community to do comprehensive casework. This is not unique in cases involving Indigenous women—which is why federal intervention is so critical and why law enforcement agencies must take threats against Indigenous women seriously when they occur.
Mika, a member of the Blackfeet tribe, was also Diné (Navajo), Cree, and Klamath. She loved basketball, snowboarding, skateboarding, and running. Mika enjoyed spending time with her family, and she was an award-winning poet and videographer. Her inexplicable death is a tragedy for the community.
I'm in close contact with Mika's loved ones, who are doing whatever they can to find answers, and they hope to bring awareness to the disproportionate violence enacted against Indigenous women—significantly higher than for other demographics—and the systemic failures that perpetuate it.
Law enforcement officials and the public do not devote the scale of resources and attention to support Indigenous women that they should, even though each individual who is missing or murdered has a family who loves them and continues to grieve.
Tell the Department of Justice to investigate the death of Mika Westwolf—and dedicate additional resources to missing and murdered Indigenous women (MMIW) cases.
In addition to signing the petition, please participate in the awareness walks we are doing at the Flathead Indian Reservation in Montana from June 13th-16th. More information can be found at MikaMatters.com