To:

President Biden
Tell President Joe Biden: Don't nominate anti-abortion extremists to the courts!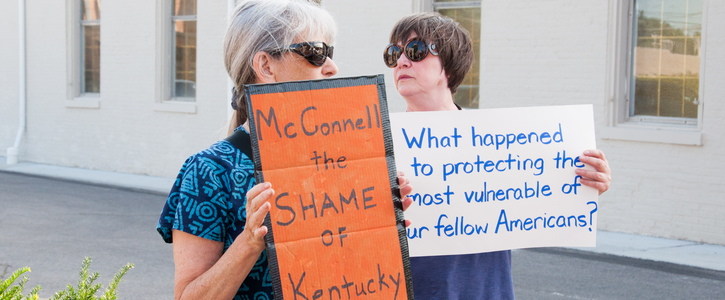 President Joe Biden should not consider nominating Chad Meredith to the federal bench.
Kentucky attorney Chad Meredith is a right-wing extremist who has defended the state's most archaic laws on abortion.
Why is this important?
In the aftermath of the Supreme Court's outrageous and harmful ruling to overturn Roe v. Wade, President Joe Biden has reportedly caved to a demand by Republican Senate Minority Leader Mitch McConnell to appoint an anti-abortion extremist to a lifetime appointment on the federal bench.
The federal judges below the Supreme Court are the only ones protecting reproductive rights at this point, and we can't afford even one new anti-abortion jurist on the bench. We cannot imagine a more out-of-touch move at this moment.
Women overwhelmingly backed Biden over Trump in his bid for the presidency, and now he is taking our votes for granted and using us as bargaining chips. Let's take a look at the record of Chad Meredith, the Kentucky attorney Biden is considering awarding a lifetime position:
Meredith has devoted much of his career to defending abortion restrictions in the Bluegrass State, including a controversial law on the books that requires doctors offering abortions to conduct fetal ultrasounds while playing audio of the heartbeat and giving vivid descriptions of the image.
Meredith is also a member of the radically conservative Federalist Society, which also counts in its rolls anti-Roe Supreme Court Justices Samuel Alito, Clarence Thomas, Neil Gorsuch, Brett Kavanaugh, and Amy Coney Barrett.
The fact that Senator Mitch McConnell wants Meredith on the federal court bench is all we need to know about Meredith's fitness for the job.
We are a resolute NO on this appointment. Tell President Biden he must not consider Chad Meredith or any anti-abortion extremist for our courts!