To:

Penn Harris Madison School Corporation
Addressing Racial Justice and Inequality at PHM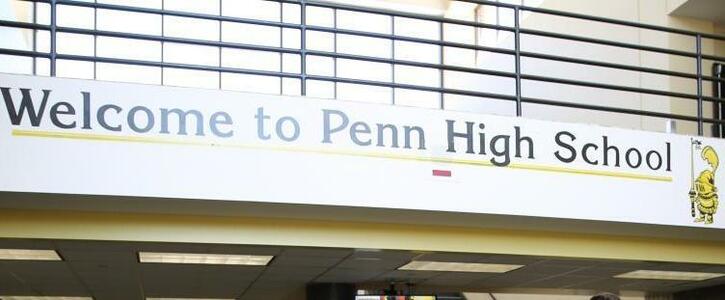 Why is this important?
As a result of recent events, many in our nation have been reflecting on the systemic racism that is persistent through every facet of our lives, including our education system. Similarly, many of us have noticed that the Penn-Harris-Madison School District has remained silent on this issue. As a result of working with the administration of Penn High School, going to the district's school board meetings, and attending PHM schools for an extended period of time, past Kingsmen Court (student government) executive members and other alumni have noticed a troubling pattern in our school district.
First and foremost, Penn-Harris-Madison prides itself on its supposed diversity but repeatedly fails to support their students of color. A particular incident that comes to mind was during 2018, when students from Chinese Club and Torah Club hung up posters to promote their activities. The posters were vandalized with racial slurs, and to this day, we do not know if the perpetrators were punished. The Penn High School administration has consistently failed at making students of color feel safe and addressing these situations when they come up.
Additionally, data in 2018 shows that at PHM middle schools, a black Schmucker student is over 11 times more likely to be suspended than white students, and at Discovery, a black student is 7 times more likely. The student population at Schmucker is only 2% black, yet they make up 32% of suspensions. These numbers are inexcusable and the administration must acknowledge this racial bias. There are more effective ways to address behavioral issues, and the way students are punished is in serious need of reevaluation.
We analyzed the amount teachers are paid at PHM elementary schools, and we found that the three schools where teachers get paid the least are all Title I schools: Elsie Rogers, Meadow's Edge, and Walt Disney. These three schools also had the highest proportion of minorities.
Furthermore, Penn High School only offers two history classes: United States History and European History. In our four years of going to Penn, we were not aware that a world history class was offered in replacement of world geography; our counselors did not make this clear to us. Because of this, even if it exists on paper, it is not currently possible to actually take the course because not enough people know about it and sign up to take it. This perpetuates the harmful narrative that the only history that matters is white history through the lens of the experiences of white people. Penn High School needs to offer a wider variety of history classes that include non-white perspectives (i.e. AP World History).
There is a lot of power in education: what students are not taught is just as important as what they are. Our administration and staff must be better. We are hoping by bringing attention to some of these issues, the administration will start to address them and begin the long, but incredibly necessary, dismantling of the heavily ingrained racism woven into the fabric of both the Penn-Harris-Madison school corporation and the American education system as a whole.
How it will be delivered
We will email the signatures to the PHM board and other PHM staff.