To:

Book banners across the country!
Defend the Freedom to Read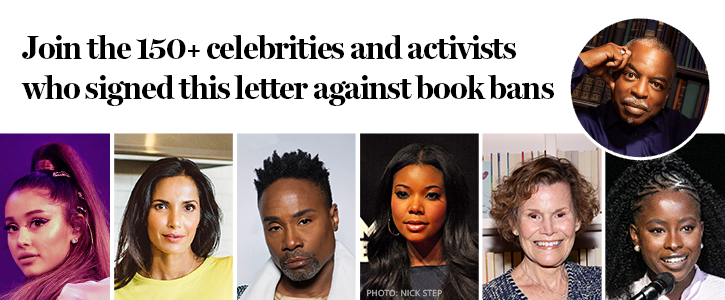 As the former host of Reading Rainbow, I spent over 20 years inspiring millions of people of all ages to discover their love of reading. Now I'm seeing the books we once celebrated being challenged, restricted, and banned.
Join me and 150+ celebrities including Judy Blume, Ariana Grande, Roxane Gay, Amanda Gorman, Billy Porter, Chelsea Handler, Jodi Picoult, Gabrielle Union, Sharon Stone and more as we come together with MoveOn to reject book bans and defend the freedom to read.
The letter is as follows:
https://d1tdltywu8qogs.cloudfront.net/images/MOV-09142023-ArtistsAgainstBookBansLetter_2_1.png
Why is this important?
The attacks on books and on the freedom to learn are calculated to render our histories, our communities, and our families invisible. Through book challenges and bans, the far right is attempting to erase LGBTQ+ people and people of color—and we will not let them succeed.
Together, we can make a difference. Will you join us and add your name to the petition?
Here is the list of the celebrities and activists who have signed onto the letter so far:
https://d1tdltywu8qogs.cloudfront.net/images/09-27-23-Name_List_Petition_Image-05.jpg