To:

Governor Kathy Hochul
#FreeKimBrown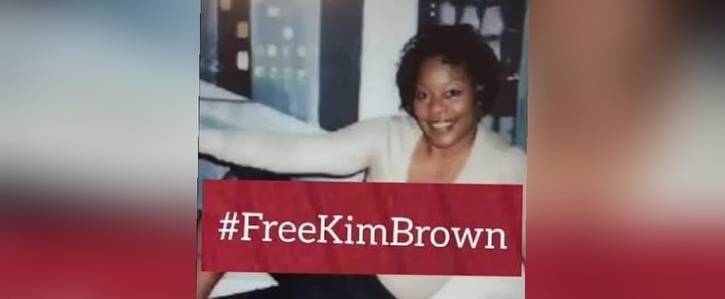 Dear Governor Hochul,
We would like for the Clemency Application for Kim Brown (95G1508), who is currently housed at Bedford Hills Correctional Facility, to be reviewed and based on her deep regret for the crime she committed and for her personal growth; we are asking for her to be considered for released under Executive Clemency (time computation)
Why is this important?
In Kim's Own Words:
"It is not easy for me to discuss my crime because unlike many people in prison, I do not claim to be innocent. The horrible reality I must live with is the fact that on March 29, 1994, I shot and killed two people. One of those people was a man to whom I was engaged. The other was a woman with whom he was also romantically involved.
At the time I was 27 years old and he was 59. The other woman was 34. Because I met him in church and thought he was a man of God, I trusted him implicitly and believed everything he told me. When I questioned him about things that seemed odd, he used the Bible to persuade me that he knew best and that my doubt was sinful. At times he had me questioning my sanity. And when the truth finally came out, I confronted him about his lies. Unfortunately, I was not psychologically equipped for such a confrontation and snapped.
When investigators questioned the neighbors after the shooting they were told that the neighbors thought I was his niece because the other woman was always at the house during the day. I use to blame him for this but the reality is that it was me and my naivete that caused me to come to prison. Today I recognize that.
There are women who are still falling prey to the same issues that fostered the atmosphere for my crime to happen. These things that l learned in prison should be taught in middle schools, churches, after school programs, and rec centers. Learning the information in prison is like closing the barn door after the horse has gotten out."
Since her incarceration began in 1994, 25 years ago Kim has had the following accomplishments:
Degrees
- A.A. in Sociology from Marymount Manhattan College
- B.A. in Sociology from Marymount Manhattan College
- Currently working toward a Masters degree in Biblical Studies through a correspondence course
Certifications
- Legal Research
- C.P.E. ( Clinical Pastoral Education)
- A.C.E. Peer Educator
Misc
A.V.P. (Alternatives to Violence program)
A.R.T. ( Aggression Replacement Training)
Discipleship
_________________
Upon her release, Kim has been offered a position as a Paralegal at a Law Firm in New York City. She will also assist a mystery writer and will engage in Hazzelle Goodman Ministries
How it will be delivered
Print and mail into Govenor's office