To:

San Francisco Mayor London Breed
Mayor Breed: Show Us You ARE a Climate Leader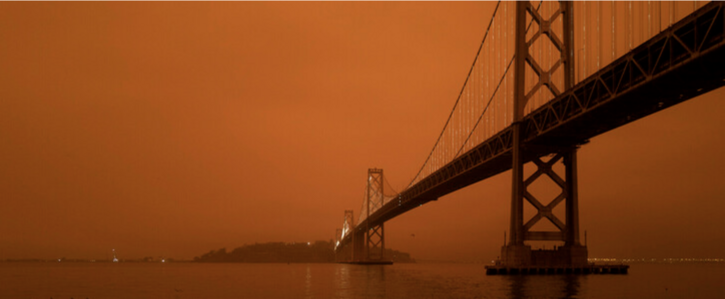 San Francisco has an ambitious Climate Action Plan (CAP), which Mayor London Breed proudly introduced in 2021. Confusingly, in the past two city budget cycles, she funded it at $0. The city is in danger of missing its climate goals without serious efforts to fund and implement the CAP. The Environment Department (SFE) has requested $7 million in the 2023-2024 budget to fund programs and staff essential to the CAP, and we request that Mayor Breed show the climate leadership that San Francisco residents expect by including those funds in her budget. Anything less amounts to climate denial.
Why is this important?
After years of inaction, the passage of the federal Inflation Reduction Act means the US finally has a fighting chance at meeting our climate goals. But the IRA is just the start -- now we have to do the hard work of implementation, everywhere. Cities, including San Francisco, have a critical role to play to ensure we get to net-zero carbon emissions as quickly as possible.
Unfortunately, San Francisco is already behind. While we have an ambitious Climate Action Plan (CAP), Mayor London Breed, who proudly introduced the CAP in 2021, has been surprisingly reluctant to actually commit funding to carry it out. In the last two budget cycles, she included $0 for implementing the CAP in her budget proposals, and it was only through heroic efforts by advocates to the Board of Supervisors that any money was restored.
This year, the San Francisco Environment Department (SFE) is requesting $7 million for staffing and programs essential for achieving the CAP on schedule. This is a minuscule amount in the city's overall $14 BILLION budget, and yet we will need to fight tooth and nail for the funding. Mayor Breed has still not committed to SFE's request, and now is the time to let her know that another snub to climate funding is simply not an option compatible with maintaining a livable planet.
The climate crisis impacts the city in countless ways. It is a public health crisis, and funding climate initiatives will improve residents' and the planet's health. Such initiatives are also critical to address environmental justice and equity issues in San Francisco and improve the lives of underserved, lower-income, and BIPOC communities. Climate initiatives will attract more businesses and tourists, create jobs, and elevate the status of San Francisco as a world-class city.
President Biden and Democrats nationwide have campaigned on climate, and won, proving that it is a winning issue. Mayors around the world are leading on aggressive climate policies in their cities. It's time for Mayor Breed to show that she is a serious leader who recognizes that climate action is the path to a livable, equitable, and rejuvenated San Francisco, by committing to funding $7 million for SFE in her 2023-2024 budget.
How it will be delivered
The San Francisco Climate Emergency Coalition is actively meeting with the mayor's budget staff and will deliver the petition to them.