To:

Senator Phil Berger & Representative Kyle Hall (NC)
Preserve & Restore Historic Vade Mecum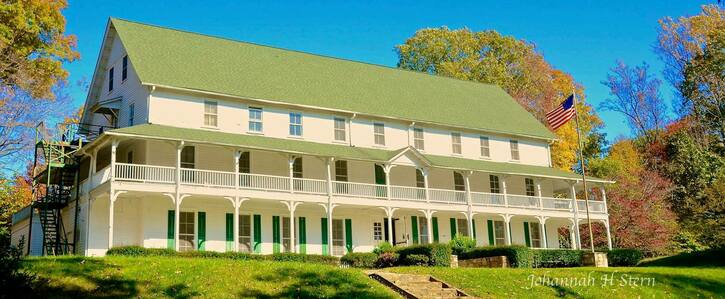 Historic Vade Mecum is located in Stokes County, NC. The property consists of a 1902 hotel, a chapel, a large swimming pool and a large gymnasium all built by the Episcopal Church in the 1930's. The property has been managed by the State of NC for the past 35 years. First by the 4-H organization and since 2016 by NC Parks and Recreation. 1900- 1920 it was a mineral spring resort that brought visitors to Stokes County to vacation and drink the healing waters. Since the 1930's, the campus has been utilized for summer camps, event venues and retreats until 2014 when NC State terminated the 4-H programs at this site. A group of local concerned citizens worked with Senator Shirley Randleman & Representative Brian Holloway to save the property from being sold and developed.
The property was transferred to NC State Parks in 2015 with the understanding the state would preserve and restore the property for public use. As of February, 2021, State Parks has failed to care for and preserve the property.
We are asking that funding be granted in the amount of $10 million dollars. The funding would be used to restore the hotel, restaurant, cabins and gymnasium for commercial use. By funding this project it will have a tremendous positive economic impact on a very rural area.
Bringing Vade Mecum back to life would create new jobs for locals, increase lodging capacity and increase tourism dollars spent in Stokes County and surrounding areas.
Our purpose is to preserve the historic property at Vade Mecum Springs. The property has been a popular destination since 1900. Originally, there were 3 hotels on site. Only 1 has survived. We want to see it persevere and share it with future generations. People who have visited Vade Mecum over the last 100 plus years have fallen in love with the property. Many call it an "Enchanting Place". We owe it to future generations to restore this historic property to a thriving and inviting destination.
For those not familiar with all the history of this property, google Our State Magazine "The Many Lives of Vade Mecum". There is so much history here!
Senator Berger and Representative Hall, citizens from all over our state love this property. The Friends of Sauratown Mountains held a Vade Mecum "open house" on a very cold January 28th, 2017 expecting maybe 300 to 400 people to show up. To their amazement and pleasure, more than 1,200 visitors toured the property that day. Imagine how many would have shown up had it been 75 degrees and sunny!
There is $2.6 million dollars the state park office has set aside for restoration. It is desperately needed now rather than later. If we wait any longer, the 1900 vintage hotel will be beyond repair. Significant NC history would then be lost forever.
Senator Berger and Representative Hall, thank you for your consideration and your commitment to this cause. We join you in unison as we voice our support for the future of Vade Mecum and all it brings to enhance Stokes County & Hanging Rock State Park.
Why is this important?
we need to preserve one of the few still standing, turn of the century mineral resort hotels. And to be able to share with future generations the opportunity to visit and enjoy this enchanting property. It will also make a tremendous economic impact in Stokes County, a rural North Carolina county.