To:

Governors Cuomo (NY) and Newsom (CA)
Save Our Salons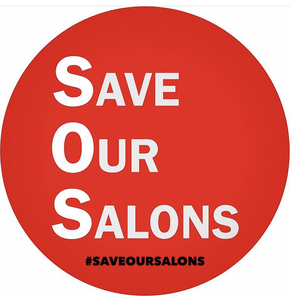 I want Governor's Cuomo and Newsom to STOP holding their constituents hostage!
As licensed beauty professionals we are educated and trained but both governors are continually bashing the beauty industry. They have no plans to allow salon owners to reopen their businesses or licensed professionals to be able to return to clients and communities safely.
We are trained and licensed by our states in sanitation, hygiene and universal precautions to prevent the spread of communicable diseases including viruses. We have been working with the Professional Beauty Association to expand upon our already effective sanitation practices.
Most of us paid or are paying student loan debt to be in a field which we and our communities enjoy and find to be a necessary part of their lives.
We pay for our license renewals more often than a drivers license renewal, we pay our taxes and we vote.
Why is this important?
It is important that both Governors stop using fear mongering language directed at the beauty industry because they are making consumers unnecessarily afraid to return to their favourite salon or spa and preventing in home services where allowed.
Governor Cuomo insists salon and barbershop professionals are non essential and Governor Newsom without any facts is spreading a lie that coronavirus started in a nail salon in California. It is irresponsible and damaging to an entire industry.
Both Governors Cuomo and Newsom are preventing professionals from making an income indefinitely even though we have followed their shelter in place mandates.
Many salon owners will lose their businesses through no fault of their own and never be able to reopen while leaving them in massive financial debt. This not only hurts them as a business owner but the people they employ and the communities they serve which is not limited to salons and spas.
Licensed beauty professionals serve our senior communities by working in retirement and rehabilitation facility salons. We volunteer at city hospitals to bring services to patients that are not able to get to otherwise. We participate in charities, fundraisers and fashions shows. We provide services for the media and for entertainment.
The disdain they have for the salon and beauty industry goes far beyond the four walls of any beauty or Barber shop and will inevitably effect every single person on both of their states if they don't work with of instead of against us.