To:

FIFA President Gianni Infantino
Tell FIFA: Recognize the Afghan women's national soccer team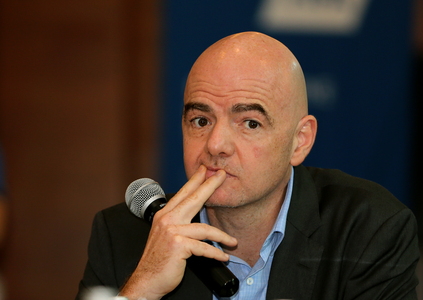 Recognizing and supporting the Afghan women's national soccer team would not only provide much-needed resources and support for the team and its players, it would also send a powerful message to the world that FIFA stands with Afghan women and believes in their right to participate in sports.
I urge FIFA to recognize and support the Afghan women's national soccer team.
Why is this important?
The fight for women's rights in Afghanistan is a long and ongoing battle that has taken a huge step backwards with recent Taliban control. Despite immense danger and sacrifice, the Afghan women's soccer team is working to prove progress is possible. By breaking down cultural barriers and taking the field, they are not only challenging societal norms, but they are also providing a source of hope and inspiration.
The problem? FIFA, the governing body of international soccer, refuses to recognize the team. This failure means the women cannot represent their country, compete in professional matches, or receive the funding they need to pay players and staff.
But that can change. After months of player protests and widespread criticism over its human rights abuses in Doha, FIFA is eager to rehabilitate its image. And with the Women's World Cup taking place in Australia and New Zealand this July, FIFA will once again be center stage — and sensitive to public pressure and protest.
Right now, FIFA's PR machine is closely watching and listening. That means we have a crucial opportunity to call on them to use their power for good. Can you join us to support women's rights and diplomacy by signing our petition to FIFA President Gianni Infantino?