To:

Congress
Break Up Amazon!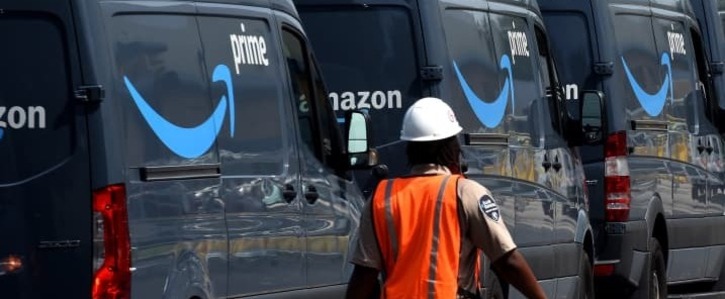 We urge you to use all of your legislative power to support Amazon's workers and their right to join a union -- including breaking up Amazon itself, which has become so rich and powerful that it threatens our democracy and our economy.
Why is this important?
Amazon continues to feel the heat in Alabama. Earlier this month the NLRB ruled that Amazon unfairly tampered with the union vote in Bessemer, Alabama.1
Amazon used their massive power to pressure the postal service into putting a mailbox at the workplace in Alabama -- which may have caused workers to feel Amazon could see when and how they voted, potentially influencing the result.
This is just further proof that Amazon has too much power, and is abusing it to undermine workers' rights. One way we can help fight back: pressure the federal government to break up Amazon.
Sign the petition: Tell the federal government to support workers and break up Amazon!
Amazon isn't just a tech giant, it's a global monster with tentacles gripping nearly every part of daily life. And Amazon workers, especially Amazon warehouse workers, continue to feel the squeeze.
Amazon warehouse working conditions are notoriously bad. So much so, the National Council of Occupational Safety and Health named Amazon one of the most dangerous employers in the country.2
On top of that, during the historic heatwaves earlier this summer, Amazon warehouses pushed workers to their physical brink, without providing air-conditioning.
But the tide is turning. Activists like you and me are speaking out and demanding Amazon be held accountable. In Alabama, that might mean a new worker union election. But we can't stop there.
Amazon has proven time and again that they have too much power and influence, and use it to undermine their workers and their right to a safe workplace. So now it's time for action. Together we can raise our voices and pressure Congress to act boldly to break up Amazon's monopoly.
Sign the petition: Tell the federal government to break up Amazon!
Sources:
1. Vox, "The Amazon union drive isn't over yet," August 3, 2021.
2. Futurism, "After Deaths, Amazon Lands on List of Most Dangerous Employers," October 18, 2019.