To:

NYC Mayor Eric Adams; Speaker Adrienne Adams and Members of NYC Council
ENOUGH! STOP THE KILLING, NOW!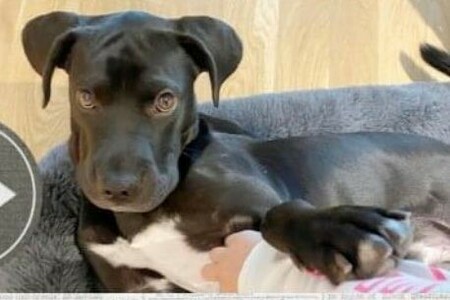 The taxpayer-supported NYC animal shelter system (NYC ACC) is a failure - a disgrace and a blight on our city! Thousands of innocent healthy/treatable/adoptable companion animals - kittens, cats, puppies, dogs and others - are senselessly killed each year, even while life-saving alternatives exist. Some are killed upon entry or within 24 hours, some even when adoption or rescue offers have been made.
A major change in New York City ACC leadership and administration is imperative. Establishment of an independent Department of Animal Welfare is essential and long overdue. Concerned New Yorkers demand a NYC ACC leadership firmly committed and dedicated to a true NO KILL paradigm, with implementation of the established NO KILL policies and programs that have proven successful in hundreds of communities around the country.
Why is this important?
Animals matter! New Yorkers care about animals!
Thousands of wonderful companion animals suffer in our NYC ACC animal shelters. They are frightened, confined in cages, becoming stressed, falling ill and are unjustly condemned to death. There is little concern for the shelter's responsibility and for the animals' right to a safe and loving home.
We must demand accountability and change! We must challenge the status quo and demand reform of the failed and dysfunctional NYC ACC.
Killing is not the solution!
"What is an animal "shelter" that does not protect,
care for its own, nor show them respect.
What is a "shelter" that treats those that
live there as if they had no rights at all.
There are many names for a place like this,
but a "shelter" it should never be called!"
Karen Lyons Kalmenson
Below are several typical descriptions, comments and narratives, among many thousands, of animals killed at NYC ACC:
June 26, 2022 - Guinness was killed!
"June 25, 2022: 'Happy ray of sunshine', Guinness #139794, just 2 years old with the 2ND BEST behavior score. Found tied up and abandoned in a park."
May 22, 2022 - Luna was killed
"24 months old. She was highly social, seeking attention, wiggly, and excited to greet everyone at the shelter, which is a testament to her personality. Luna loved people she didn't even know."
July 2, 2022 - Rambo was killed
"Jun 30 2022- ORDER TO KILL Rambo #146031's owner was unable to find him a new family, so now he dies in @NYC ACC anytime…a smart 2yo puppy willing to learn. A target to die, HELP!" And Rambo was killed even though at least 2 offers of homes were received.
Twitter reactions:
* "Still a puppy. What is wrong with @GovKathyHochul @NYCMayor Why won't they stop this?? RIP sweet baby, you deserved better."
* "Can nothing be done? It's a total disgrace and shame on New York. What about their reputation - It's becoming known throughout the country! Uncaring killers!"
* "This breaks my heart. 2 years old. RIP Rambo. You didn't have a chance at that place."
New Yorkers are fed up with the lack of concern demonstrated by elected officials and their appointees. We care about animals and WE VOTE!
Please join us as caring New Yorkers in urging Mayor Adams and the NYC Council to TAKE ACTION NOW!