To:

DeKalb County District Attorney Sherry Boston
Justice For Jayvis Benjamin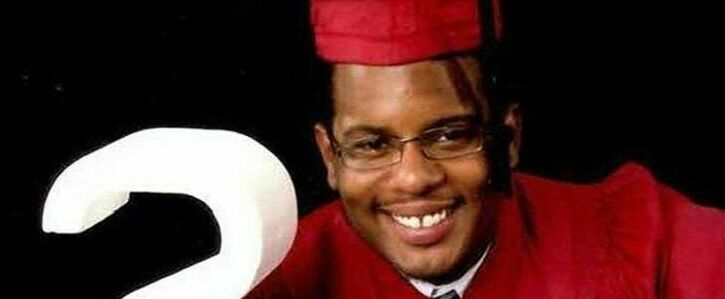 We want the District Attorney to reopen Jayvis Benjamin's case and release original dash cams not altered copies of dash cam footage and also release GBI reports. We would like for Lynn Thomas to be investigated for why he was promoted and why the District Attorney at the time recommended his case be turned over to a criminal grand jury but then decided to just close the case claiming the shooting was justified.
Why is this important?
This is a letter from his mother- My name is Montye Benjamin I am the mother of Jayvis LeDell Benjamin. Jayvis was UNARMED and killed by officer Lynn Thomas of the Avondale Estates Police Department in Dekalb county Georgia. I would like the opportunity to share with you my experience seeking justice for my son. As his mother I will continue to be his Advocate and voice that was silence by officer Thomas who sentencing Jayvis to a roadside execution, being the judge and jury on the street. My journey includes many barriers that was put in place attempting to force me to quit or having no hope for justice with limited resources, legal counseling and mainly with little to no support from my community. On the night that my son was killed, a false narrative was given that he stole a car and assaulted officer who commanded him to get back in a wrecked car.
I did not find out the truth until I appeared before the Grand Jury that my son only ran a red light. On January 18, 2013, Jayvis ran a red-light losing control of the car he was driving running into a telephone pole head on. Officer Thomas witness Jayvis running the light then calling into dispatch stating, "that guy is going 120 miles an hour, I am going to go look for him". Upon arriving officer Thomas exits his patrol car approaches Jayvis and begin to pat both his left and right side appearing to decide either to use his tazer or gun. Officer Thomas then release from the holster his gun pointing it directly at Jayvis, before Jayvis exit the car. Jayvis then proceed to exit the car brushing away the broken window on the driver side, once he exits he then raised his hand up stating "Do ya'll see this $h1#. Do see ya'll see what he trying to do to me" repeatedly and then officer Thomas shouting, "get back into the car". At no time did officer Thomas access for injuries from the impact of the car hitting the telephone pole. You can see that Jayvis was engaging with the people in the community that began to come out of their home because the power was knock out and the loud noise of the impact hitting the telephone pole. On April 30, 2015 a Grand Jury hearing "Strongly Advised Indictment" of Officer Thomas. On May 1, 2015 DA James announced during a press conference that a warrant would be issued for Officer Thomas and he would appear before a criminal grand jury. Almost a year later the Former DA presented an altered clip of the dash cam video, only showing Jayvis and not officer Thomas exiting the patrol car. Former DA Robert James ruled the shooting justified stating that he did not agree with the jury decision and they needed to be trained to evaluate a police involve shooting. The case was in the appellate court process because the judge dismissed the case. This decision was made on the altered video that was entered to the court and not the same one that was shown during the grand jury hearing. Five months after DA James rule the shooting justified Officer Thomas was promoted to chief of his department. Several request by me and my attorney's to get the original dash cam video and we are yet to received it or our request has ever been honored. Jayvis and I have been "Denied Due Process". I am so glad that I was able to view the dash cam video during the grand jury hearing, had I not seen it I would have never known the TRUTH. Jayvis should've received a traffic citation and a day in court, not a death sentence. There was no police chase, stolen car report or fitting any description. It wasn't until after Jayvis was DEAD, that thomas came up with the stolen car report. Also, a background check was done on Jayvis after he was murdered and conducted by the GBI and the DA office showing he did not have any altercations or a criminal record with the justice system. It was the GBI investigator that actually motivated me to look deeper into Jayvis case. When I spoke with him he said that he could not discuss Jayvis case because of the open investigation by the DA office, but that I needed to request all copies of each investigation. The GBI completed their investigation March 2013, and the DA did not completed his until April 2015. For the justice system to function the way it does today I know I may not see justice in my life time but at least I do know the truth and he was murdered by lynn thomas. The only purpose of his badge, gun and uniform is to protect himself with the support of the court system that expect the average citizen to respect the very laws they are paid to enforce. I am presently requesting that Jayvis case be reopened with a special prosecutor and investigator with true transparency.
I have been fighting Justice for Jayvis, for the last 7 years. I will continue to do so with my last breathe. My son was racially profiled and murdered with no accountability or remorse for life lost due to thomas incompetence and negligence. Thomas holding the position of chief has really taunted the respect, integrity and honor of the title chief.
How it will be delivered
Once we reach our goal of signatures. we will hand deliver the petition to District Attorney Sherry Boston or to the DeKalb County District Attorney's office.