To:

Mckinney TX CITY & STATE OFFICIALS & U.S Department of Justice Civil Rights Division, HUD REPS
Call For A Third party Investigation Into The McKinney Housing Authority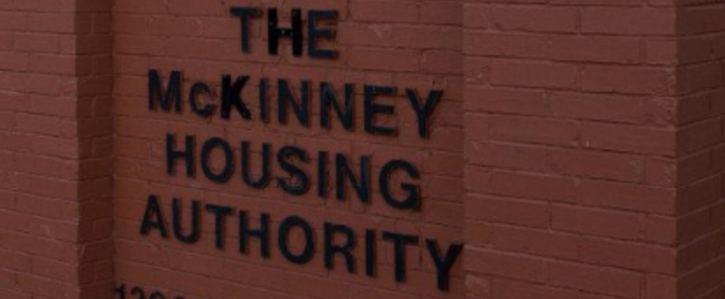 Dear Decision Makers ,
It is The Passionate Request Of those Who are Current Tenants & Those who were Previously & WRONGFULLY Evicted Tenants ; Under the McKinney Housing Authority (MHA) of Texas ,Collin County Located At 603. N Tennessee st McKinney Tx 75069 ,
In Addition Too :
Neighbors Of The LLoyd Owens & Merritt Homes Property ; Members Of the City Church ; Family Members Of Current Residents ; & Members Of The McKinney Community
Are Hereby sending an Official Notice For Not Only the Potential Reprimanding of Roslyn Miller & Bethany Short-Ridge but for these individuals too Be Brought Through A Third Party Investigation By HUD OFFICIAL REPRESENTATIVES too Obtain All Facts On If they Have EVER & are Continuing to Follow Policy & Procedure As It Pertains Too The FAIR HOUSING ACT Which PROTECTS TENANTS FROM CERTAIN FORMS OF DISCRIMINATION & civil rights violations. due Too Disability Status Or Familial Status , Race , Color , Religion/beliefs , & so On ,
Not Only Are We as Tenants Facing Mass Evictions Set For The End of August 2023 into September 2023 , For Our Efforts Too Shed Light To The Injustices We Are Facing as it pertains Too Our rights under the Fair Housing Act .
To Date Some Have Been Wrongfully arrested & Retaliated Against , Wrongfully Evicted out of Subsidized housing Due too family status , Ignored , Discriminated Against due to having disabilities & Silenced !!!!!!!
IT IS OUR RIGHT AS TENANTS & RESIDENTS OF THE COMMUNITY TOO FORM A PEACEFUL PETITION IN An Genuine Effort TOO HAVE CITY & GOV. OFFICIALS TOO NOT ONLY ACKNOWLEDGE OUR CLAIMS In A Timely Manner BUT TOO INVESTIGATE THEM PROPERLY With Out Acts Of RETALIATION.
Why is this important?
Other People Should Join Me In My Communities Campaign to Fight the Civil Injustice FAMILIES are enduring by Representative's Of HUD's Public Housing Properties Across North Texas