To:

10th Floor Brokers
10th Floor Rent Strike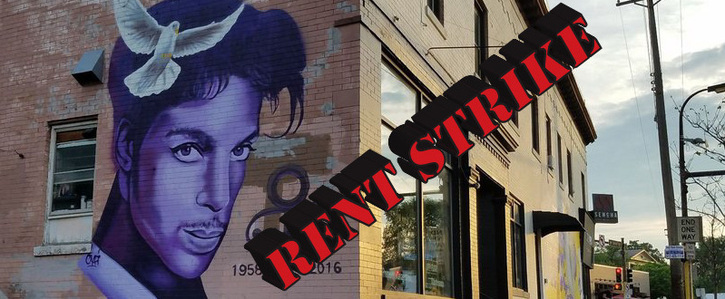 #TenthFloorStrike
Our requests are fairly simple and urgently needed:
1) All evictions to be halted immediately. There is no possible reason for someone to be put out on the streets right now or ever.
2) Moratorium on rent collections. We demand that no one be harassed, fined, or threatened during this.
3) Basic safety precautions need to be enacted immediately. This may include daily cleaning and sanitizing of common areas. We also ask that other health and safety issues be addressed as soon as possible (rodents, insects, mold, lead, radon, and so on).
4) 10th Floor, stand with us in demanding healthcare for everyone in America. This crisis highlights how broken our healthcare system is, especially for those most vulnerable in our society. Every single American deserves access to affordable and reliable healthcare, not just virus testing and treatment.
5) Strive for housing security and equity for all in the long term. As the crisis passes we ask every member of 10th Floor to work with us in their internal processes and in local, statewide, and national legislation to secure safe housing for all.
Why is this important?
To 10th Floor Brokers,
We represent a coalition of your current tenants and allies. We are writing this in light of the current COVID pandemic and how it has impacted all of our daily lives. We are politely requesting that in these uncertain times that rent payments for the month of April be cancelled, as the livelihoods of your tenants, our friends, family, and neighbors, are in flux.
With this request, we also ask that payment notices, late fees, or other pressure to pay cease immediately. All of your tenants are doing their best to make it through this difficult time and are staying home to keep all of us safe. Our ability to protect ourselves, our loved ones, and our community should not be put in peril due to job loss caused by this crisis.
We want to work with you as partners to ensure safe and secure housing for all of our neighbors. To that end, drastic and widespread changes will be needed to your maintenance schedules. Several buildings you manage have long-standing issues of pests, mold, electrical issues, leaky pipes, flooded basements, and the like. We collectively require that all issues and all buildings be fixed - issues within common areas to be fixed immediately, and issues within individual units to be fixed once the State's "Stay at Home" order is lifted. We also request that any time you plan to enter a unit that you provide 24 hours notice and get confirmation prior to entering the unit.
Beyond the scope of us as renters, this is also a general protest. We invite you to stand with us. If your bills are not able to be paid because of quarantine, we invite you to protest those bills as well. We believe systemic change is needed and this is one path for all of us to reach for that.
Stand with us in our stand for healthcare for every person in America. It is needed now more than ever. Just as lives will be ruined by landlords who try to harass and evict during a pandemic, lives will also be ruined by crushing medical debt brought on by a widespread illness.
Thank you for considering these items.
God bless.