Oferta dos CTT para permitir o rastreio total USPS do correio registado de entrada nos EUA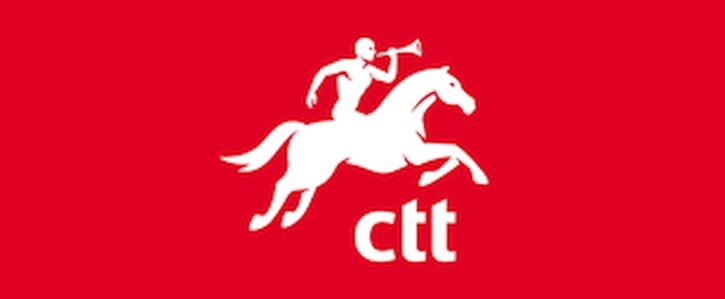 PETIÇÃO: Oferta dos CTT para permitir o rastreio total USPS do correio registado de entrada nos EUA.
Caro Serviço Postal dos CTT de Portugal,
Pedimos-lhe gentilmente que redefina as suas ofertas rastreadas relativas ao correio registado internacional de saída para os EUA.
Quem somos nós?
Somos uma comunidade de artesãos portugueses e lojas online com mais de 50% das nossas vendas a irem para o mercado americano. Enviamos vários milhares de encomendas de mercadorias vendidas aos nossos clientes privados nos EUA, e estamos a enviar-lhe este pedido devido aos contínuos problemas com as entregas para os EUA.
Qual é o problema?
Os números de rastreio de correio aéreo registados (com códigos de barras) não aparecem nos sistemas de rastreio USPS. Os CTT só nos permitem rastrear até à saída do país. Se o USPS continuar a não digitalizar os números de rastreio, os pacotes simplesmente desaparecerão. Nem sequer recebemos uma mensagem a afirmar que chegou aos EUA. Temos de fornecer provas aos nossos clientes de que os pacotes chegaram aos EUA.
Estamos a experimentar um enorme crescimento de reclamações, reembolsos e feedbacks negativos dos nossos clientes dos EUA e, como resultado, continuamos a perder negócios e você também perderá negócios.
Pagamos a forma mais elevada possível de envio de ofertas de CTT, no entanto não é suportada pelos sistemas USPS, como se vê neste aviso no seu website:
************************************************************************
Correio Registado Internacional
Supressão do Rastreio de Correio Registado de Importação
A partir de 1 de Outubro de 2015, os Correios Service™ deixarão de oferecer visibilidade para as importações internacionais Registadas Mail™ itens a menos que os Correios Internacionais tenham actualizado para oferecer aos seus clientes os produtos do U.S. Postal Service® que vêm com visibilidade.
Os Correios Internacionais que actualizaram para oferecer aos seus clientes Produtos do Serviço Postal que oferecem visibilidade estão listados aqui: https://about.usps.com/pos.../2015/pb22424/html/info_002.htm
**************************************************************************
Como saberemos quando o destinatário recebe o pacote?
Como saberemos se o destinatário assinou a encomenda?
Como saberemos se uma notificação foi deixada ou não reclamada?
Como saberemos se existe um atraso?
O que é que perguntamos:
Pedimos-lhe gentilmente que se torne compatível com o sistema de rastreio de correio aéreo registado USPS, mesmo que isso signifique que o custo de envio de correio registado de Portugal irá aumentar significativamente. Isso permitirá ao USPS digitalizar pacotes assim que estes chegam aos EUA. Gostaria que esta informação aparecesse no seu website para que todos os seus clientes e os nossos clientes nos EUA pudessem ter acesso a esta informação. Se estas informações não aparecerem, os CTT receberão inevitavelmente milhares de reclamações e pedidos de "Reclamações" para procurar correio registado perdido, que os CTT terão de compensar.
Gostaríamos que todos os nossos clientes compreendessem claramente que os nossos pacotes deixaram efectivamente Portugal e estão à espera de serem processados numa das instalações de triagem dos USPS no território dos EUA.
Esperamos realmente a vossa compreensão e cooperação.
Muito obrigado pelo seu tempo,
Dos vendedores em linha portugueses, das pequenas empresas autónomas, dos artesãos, dos remetentes de presentes registados regularmente e, claro, muitos agradecimentos dos nossos destinatários nos EUA.
Why is this important?
PETITION: CTT offer to allow for full USPS tracking of US inbound registered mail.
Dear CTT Postal Service of Portugal,
We are kindly asking you to redefine your tracked offerings concerning international outgoing registered mail to the USA.
Who we are?
We are a community of Portuguese crafters and online shops with over 50% of our sales going to the US market. We ship several thousand parcels of sold goods to our private customers in the USA, and are sending you this request due to the continuous problems with deliveries to the USA.
What is the issue?
Registered airmail tracking numbers (with barcodes) do not appear in USPS tracking systems. CTT only allows us to track up until leaving the country. If USPS continues to not scan the tracking numbers the packages will simply disappear. We don't even receive a message stating that it has arrived in the US. We need to provide proof to our customers that packages have arrived in the US.
We are experiencing a huge growth in claims, refunds and negative feedbacks from our US customers and as result we keep loosing business and you too will loose business.
We pay the highest possible form of shipping CTT offers, yet it is not supported by USPS systems as seen in this notice on their website:
************************************************************************
International Registered Mail
Tracking Suppression of Import Registered Mail
Effective October 1, 2015, the Postal Service™ will no longer offer visibility for international import Registered Mail™ items unless International Posts have upgraded to offer their customers U.S. Postal Service® products that come with visibility.
The International Posts which have upgraded to offer their customers Postal Service products that offer visibility are listed here: https://about.usps.com/pos.../2015/pb22424/html/info_002.htm
**************************************************************************
How will we know when the recipient receives the package?
How will we know if the recipient signed for it?
How will we know if a notice has been left or unclaimed?
How will we know it there is a delay?
What do we ask:
We would kindly ask you to become compliant with the USPS registered airmail tracking system even if that means the cost to ship Registered mail piece from Portugal will increase significantly. That will allow the USPS to scan packages as soon as they arrive in the US. Would like this information to appear on your website so that all your customers and our customers in the US could have access to this information. If this information does not appear CTT will inevitably receive thousands of customer services complaints and requests to "Reclamações" to search for lost Registered mail, which CTT will have to compensate.
We would like all our clients to have a clear understanding that our packages have actually left Portugal and are waiting to be processed in one of the USPS sorting facilities on the US territory.
We really hope for your understanding and cooperation.
Thank you very much for your time,
From the Portuguese online sellers, self employed small businesses, crafters, regular registered mail senders of gifts and of course many thanks from our recipients in the US.
* * *