To:

Connecticut General Assembly
Tell your Policy Makers that You Support a Right to Housing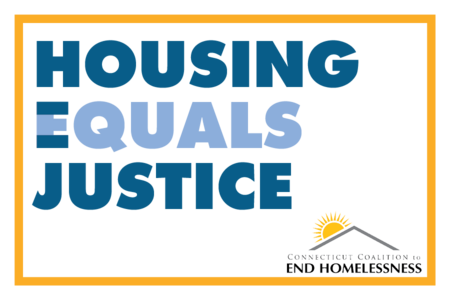 We are youth from across Connecticut who believe that everyone deserves a home. It's as simple as that. Everyone has the right to a home.
We are committed to ending homelessness, and understand that establishing a Right to Housing in Connecticut is a crucial step in realizing that achievable goal. The Connecticut State Legislature should establish a Right to Housing. A Right to Housing is an internationally recognized human right codified by the International Covenant on Economic, Social and Cultural Rights in 1966.
Establishing a Right to Housing is a common-sense, gradual policy that advances racial, economic and criminal justice. Ending homelessness should be a priority. Let's make sure our legislators know this too.
Why is this important?
The Connecticut Coalition to End Homelessness, in their 2020 Annual Point-In-Time Count, estimated that nearly 3,000 individuals in Connecticut are homeless. An estimated 26% of Connecticut renter households spend over half of their income on rent, putting them just one missed paycheck or medical emergency away from experiencing homelessness. The pandemic, with its job loss and health challenges, has put more people on the brink of homelessness.
It doesn't have to be this way. Other countries, like Scotland and France, have established a Right to Housing and made homelessness rare, brief and non-recurring.
Establishing a Right to Housing is the first step we can take to address Connecticut's worsening housing crisis and end homelessness in our state.
Establishing a Right to Housing isn't a drastic, unreasonable step. We're not giving away homes or taking away landlord's rights. It's an achievable, common-sense policy that re-allocates resources. It allows for creativity at the local and municipal level to prioritize and incentivize affordable housing and promotes programs that are statistically proven to make homelessness rare, brief and non-recurring.
Sign our petition to tell your legislators to establish a Right to Housing. Sign our petition to build a future without homelessness.